Types of Loft Conversions in Dorchester
The loft space in many United Kingdom homes can be a great asset, if used wisely. A Loft Conversion can give you the extra living space you need without having to move house and incur the expense of buying a bigger property. But before you start planning your project there are several types of loft conversion available to choose from, each with advantages and disadvantages to consider, at World of Lofts we offer all of these to customers in the three Counties of Dorset, Wiltshire and Hampshire.
The most popular loft conversion option is a roof light conversion which is also known as a dormer conversion. This type of conversion involves extending out the roof, typically creating dormer windows that add extra headroom and allow more natural light into the area. There are several types of dormer windows available including flat roof, hipped roof and gable ended – this decision should be based on what will work best with your existing property architecture. Another benefit of a dormer conversion is that they tend to add value to your property when done correctly.
Types of Loft Conversions in Ringwood
A mansard Loft conversion is another popular option for those looking for more space in their loft area. Mansard conversions involve replacing two sloping sides of a roof with two flat sides and often adding additional windows along either side – these usually have an attractive window box feature below them. The main advantage of this type of conversion is that it creates significantly more usable floor area than other options due to the extra height it provides. They are also considered very aesthetically pleasing when done correctly so may add significant value to your property too. World of Lofts undertake all the above on your behalf and fully comply with all Building and Planning restrictions, set out by Dorchester Council and Ringwood town council.
Another option open to those looking for more floor space in their loft is hip-to-gable loft conversions which involve converting sloping roofs into vertical walls by replacing them with brick walls or steel beams depending on your budget and requirements. This creates an entirely new wall ideal for creating bedrooms or bathrooms within the converted space as well as increasing natural light levels inside the room by making use of large windows facing outwards towards the street or back garden view (if you have one).
Finally, velux conversions are simple yet effective ways of converting an attic space into something useful such as another bedroom or office space without having to extend outwards onto the exterior – these involve installing large velux windows at 45° angles across the roof which allow plenty of natural light in whilst still being subtle enough not to create too much disruption on the outside appearance of your home from street level. Whilst not providing as much practical living space as some other conversions they are far less expensive and can still make great use of existing attic areas without having to sacrifice too much external aesthetic integrity from your home's design. World of Lofts undertake all the above on your behalf and fully comply with all Building and Planning restrictions, set out by Salisbury City Council and Wiltshire County Council.
Types of Loft Conversions in Salisbury
We supply three main types of loft conversions in Salisbury – Mansard, Gable and Hip. Mansard loft conversions involve replacing the existing roof with a new one that has two sides of different pitches. This type of conversion is commonly used in older properties that have non-uniform roof shapes. Gable loft conversions involve extending the roof at an angle from the ridge up to the gable wall, creating an elevated triangular shape on either side of the house. Finally, Hip-to-Gable loft conversions involve removing the existing hipped roof and replacing it with a gable wall at one end, creating an L-shaped form which allows for additional floor space. No matter which type of conversion you choose, there are many advantages to undertaking a loft conversion project. Not only can they increase your home's living space without having to extend outwards into your garden or neighbouring properties, but they can also add significant value to your property when compared to standard extensions or renovations.
Loft conversions also require less time than ground floor extensions and usually cost less too! Additionally, they often provide better insulation than other forms of extension and refurbishment due to their height above ground level. Before undertaking any kind of loft conversion in Salisbury however, we always check all safety regulations with Salisbury City Council prior to work starting. It is also important that we check if there are any planning permission requirements for your specific area with Wiltshire County Council before beginning work on your property so that you don't end up with any unexpected surprises.
No matter what type of Loft Conversion you opt for, World of Lofts are here to guide you through the whole process from start to finish, offering professional advice when making big decisions on how best to utilise your existing space. Call us today for a free quotation.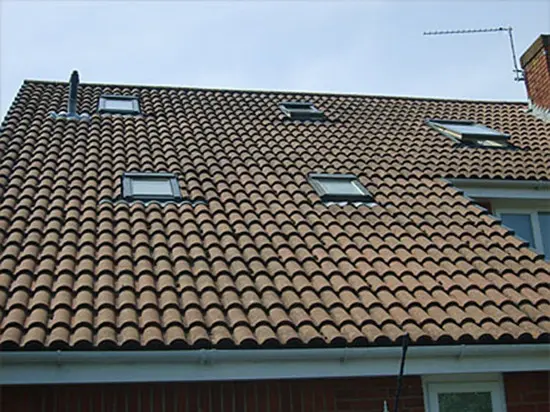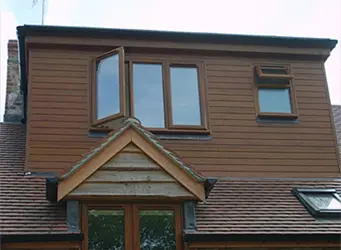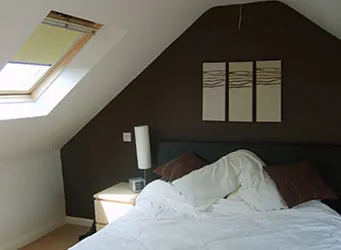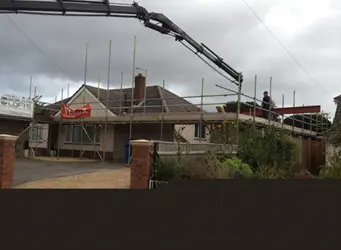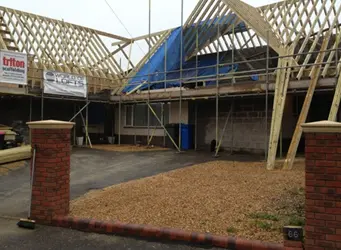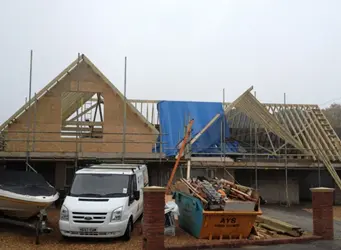 Gable to Gable Conversion